Hey Phusers,
Mission control reporting on Space Apps Toronto: it was a remarkable success! Tessa and James spent the whole weekend there, volunteering their time and making sure things ran smoothly.
We're helping put together a Mission Report on the results of the event. We asked people leaving the venue what their favorite part of the event was. One participant had this to say:
The thrill of presenting something that you created in 48 hours is so refreshing and rewarding. The presentations were my favourite part, and I think everyone enjoyed watching what everyone had been working on. The event was awesome, and I will definitely be back!
Keep an eye on SpaceAppsToronto.com for the full Mission Report.

Check it out
We've built a bunch of cool design recently. One that you can view live is the SimplyTapp landing page: SimplyTapp.com
Also, here's a sweet Dribbble shot of something we've been working on internally, codename: "Koala Bear" (a goofy joke that stuck). This particular thing will come to life digitally, but also have a physical existence. Can you guess what it is?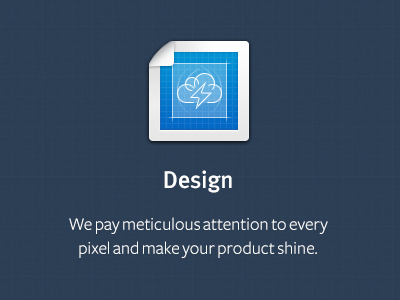 Giving Back
The Phuse is sponsoring another Rails Girls event in Atlanta on May 10th. This one is called the Installation Party. Learn more about Rails Girls here.
Tessa will also be leading a Ladies Learning Code workshop on June 9th.

Circuits Blog
| | |
| --- | --- |
| | By Flip |
| | By Tessa |
| | By Jenna |
Dribbble Shots
| | |
| --- | --- |
| | By Tom |
| | By Nathan |

All the best from your friends
The Phuse Team
James, Matt, Jenna, Tom, Tessa, Alexandra, Nathan & Flip